We're in your local
Supermarket
Wherever you see the Central Seafoods logo you
can be guaranteed quality
We're in your local Supermarket
Wherever you see the Central Seafoods
logo you can be guaranteed quality
Find us on social media and discover
delicious seafood recipes
The Finest Seafood - Everyday
Providing premium quality seafood products together
with superior service to our valued clients
Find us on social media & discover
beautiful seafood recipes
Central Seafoods reputation has been built on supplying the very best the ocean has to offer. We're a premium supplier of Perth seafood and have previously been awarded the 2015 Seafood Business Award from both the National and the Western Australia Seafood Industries. We provide a broad range of over 50 seafood products. We have all your favourites, Squid, Salmon, Prawns, Octopus, Crabs, Marinated Prawns & Occy, Fresh Oysters, Fresh Kina are just a few diverse products that support our more traditional seafood lines like Shark Bay King Prawns, Skull Island Giant Tiger Prawns, Fremantle Sardines and Tasmanian Salmon. We also sell retail & wholesale bait.
We are open direct to the public in our showroom in Malaga, we have all our products on display and can be purchased in retail or whole quantaties. Open Monday – Friday 8am – 5pm Open Saturday 8am-1pm Closed Sundays & Public Holidays
We are proud supporters of the Western Australian fishing industry and are firm believers in locally sourced, sustainable fishing. Our unique Central Seafoods products and freezer cabinets are now available in over 130 stores. Our vision is to raise the profile of Australian produce by providing great tasting, clearly labelled, cost effective seafood to consumers.
Sustainably Sourced
Ensuring the long term future and continued high quality of our seafood is incredibly important which is why we ensure that, where possible, our seafood products are sustainably sourced from Perth and the West Australian region and meet with the Sustainable Seafood Guide.
Perth's Finest Range
Check out our retail and wholesale stores – we consider ourselves to be one of the largest seafood distributors in Western Australia. From Skull Island Giant Tiger Prawns, Cone Bay Barramundi, Shark Bay Prawns through to the most tasty Fremantle Sardines, we've got all your seafood covered.
Complete Solutions
We supply highly energy efficient full freezer and storage solutions to supermarkets and retailers. From our enticing Central Seafoods display case through to dedicated Game Farm freezers, our range of unique products will surely compliment your existing fresh offer.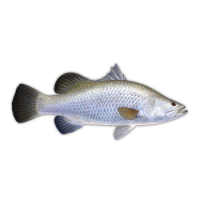 Private Labelling
Our Seafood production team excels in sourcing, handling, and processing the finest seafood available. Private Label is becoming increasingly important for most retailers and is hinged on the opportunities for increasing margin and brand awareness. Private Label product strategies is a collaborative partnership between retailers and manufactures in meeting consumer needs.
Central Seafoods have a strong social media presence and regularly add new products images, recipes and updates across all platforms.
Our videos have combined Youtube views of over 30,000 and we have the most active Western Australian seafood Facebook page with in excess of 11,000 followers.
Game Farm
We're proud WA suppliers of Game Farm products and can provide a complete seafood and game meats retail solution.
Founded in 1975, Game Farm Pty Ltd is a second generation Australian company whose farms are located on the fringes of the lush National Parks of Galston, and the premium wine producing regions of the Upper Hunter Valley of New South Wales.
Game Farm is the largest multi-species game bird producer in the Southern Hemisphere, specialising in the breeding and processing of game birds, specialty poultry and supply of game meats. Their quality products are distributed to wholesalers, restaurants, five star hotels, supermarket chains, specialty butchers, airlines, shipping companies and caterers throughout the Australian and international markets.